'The less inspired we are the more we think' Patrick Mimran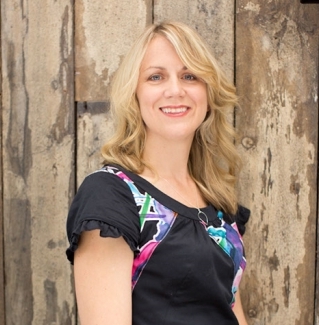 My name is Síodhna McGowan and I am the founder of 'Inspired Thinking'.
I have 20 years solid marketing experience post my Commerce degree and Higher Diploma in Marketing from NUIG. My marketing career began in Tourism in Killarney after which I worked in London and Sydney. I returned to Ireland to begin a career in Nestle Ireland working in brand management roles brands across Chilled Foods, Dairy, Ice-Cream and Confectionery working on well known brands like Kit Kat, Rowntree, Aero and Buitoni. I subsequently moved to Telecommunications  and to eircom to develop innovative market propositions and launch new broadband and voice packages. Most recently I worked for Coca Cola managing the Coke Brand along with Coke Zero and Fanta.
The change from corporate to the world of SMEs has been exciting and I haven't looked back. I've always been fascinated heady world of entrepreneurship, what works, what doesn't and am always on the look-out for interesting approaches and business ideas. I find the work I do to be hugely motivating and inspiring. I founded Inspired Thinking because I wanted to make a real difference to the businesses I work with,  to help SMEs grow and achieve their potential. I like to strip problems down to what's really important and as such find the strategic thinking to be a key area where I can really add value. I love to get under the skin of the issues presented to me and often find that the problem initially presented isn't where the focus is needed.
I'm a person who has a strong sense of curiosity. Being inquisitive about markets is something that comes naturally to me and I am hugely motivated by uncovering solutions that deliver commercial results. Bringing change for change sake is meaningless, step-changing a business so that it operates and communicates differently, more profitably is what I'm ultimately all about. I bring my experience, creative ideas and business sense to SMEs who have little or no marketing experience
The fast-paced world of digital marketing is an area I specialise in, making the new digital tools and tactic understandable and finding cost effective ways to execute plans for my clients. New media has brought marketing capabilities to SMEs that were previously only viable for bigger companies. Nowadays SMEs can punch above their weight and can create strong customer connections on a shoestring.
Whilst being a results-focused professional, I strive to bring passion and creativity to all my projects. I'm not a tick-the-box, job-done, never-hear-from-me-again type of marketer. I genuinely care about the businesses I work with and look to challenge, inspire and impart approaches and contacts to business owners that can be used time and again. I love to create changes or bring ideas to clients that get their customers doing their marketing for them. When your customers start doing your advertising, you know you're on the right track.
As well as specialising SME Marketing, SME Branding Strategic Marketing, Digital and Consumer Goods,  I also have a particular fascination and experience with Business Storytelling  – ie activating your business 'story', explaining your business in a way that has real meaning for prospects and customers. Simply put it's about helping your business be better understood. I lecture in Griffith College on the Global Branding Masters.
I  collaborate widely and have established a panel of experienced suppliers where required on bigger projects. Along with my focus on strategy and communications, our team can deliver strategic branding work, value proposition interrogation, exceptional online user experience, client and prospect engagement, creative marketing campaigns, innovative guerrilla marketing campaigns etc,
I work with Enterprise Ireland on their Strategic Marketing Review Programme and work with senior management teams of businesses who want to further scale their international trade. Focused on identifying strategic opportunities using a series of intensive management workshops in order to develop a clear marketing strategy that will drive measurable results.  I am also a marketing mentor for Enterprise Ireland. I mentor clients 1 to 1, run workshops, deliver talks for networks, government agencies  and run training for small and large business groups.
If you are interested in hearing more, check out how I'm different from other marketers or read some practical examples about the work I do or what my customers and managers have said about the work I do.
Image Magazine featured a small piece on my business in its when it listed me as an up and coming Irish businesswomen. (October 2013)