Below is a list of services I offer.
Also you can check out some of the work I've done with clients

here

Strategic Planning – Clarity being key output
First things first. Plan before doing. In order to devise the direction your business should take, I first need to analyse the situation as is. I run Clarity Workshops to cut away away the noise, red herrings and to distil down your ideas to the core essentials so you can start prioritising funding and start making important decisions….. Read More
…
Marketing Strategy/Plan
Strategy is key to the success of every business. Put simply, strategy is about choices. It's as much about what you won't do as what you will. When you have this decided it makes other decisions easier. Clearer. Simpler. It's about making the right choices by understanding where the business is now and where it could be…. Read More
  Making it Happen – Marketing Execution
90% of well formulated strategies fail due to poor execution. Doing less better is a mantra of mine. Being realistic about what's achievable and actually delivering change and results is what I'm about. Better to have a decent strategy well executed than an amazing one that never sees the light of day. I work with a wide panel of vetted suppliers and experts in order to deliver client marketing plans. ….. Read More
Start-up Marketing Support
The biggest failure with start-ups is usually in not finding enough customers to justify the business. With a background in Consumer Goods and Digital I can supply end-to-end marketing support from development of research, commercialisation and development of targeted launch plans … Read More
Communications and Branding
How can you craft engagement that makes you stand out. I collaborate with clients using innovative workshops to develop creative communications. Marketing used be dominated by traditional media which was expensive and often inefficient for small businesses. The digital revolution has changed all that. Instead of interrupting potential customers when they are not be in the market aim to earn their attention by catching them when are more receptive to your message. I combine online and offline creative communications ….Read More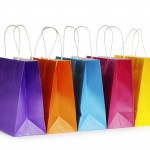 Keeping Customers
70% of customers are lost because of poor customer service, follow up, customer interaction . It costs 5 times more to get a new customer than to keep an existing one.Creating and maintaining customer relationships is an area where small businesses can eally excel. How can you get customers to buy more/ more often?.…Read More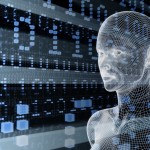 Digital Advice
The dawn of the Digital Age mean small businesses have never had such access to affordable marketing tools.
So many businesses now are rushing to quickly master an online presence. The options and advice can be overwhelming – I recommend solutions based on experience, market insight and effectiveness…. Read More