Branding for SMEs with small budgets?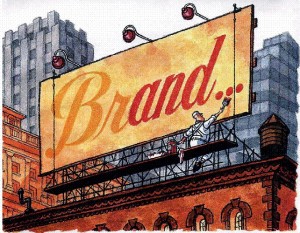 I get asked for Branding work and I find that the actual task required ranges from a logo design to website rework to packaging redesign. It can also be used by businesses when they are looking a complete rethink on their business. Budget-wise, it runs from modest changes (with more focus on the thinking or planning in the business) to bigger marketing spends (where new design or physical production is involved).
I wrote about the benefits of considering Branding in this previous Branding blog.
Branding is about creating a shorthand for consumers and prospects so they don't need to read the small print.

It's as the art of differentiating your business to connect emotionally with your target audience so that they become more loyal over time.
Done properly, it helps evoke a market desire. Crucially a strong brand earns the right to ask for a price premium.
Where did branding come from?
Back in the 1800s, cattle were branded to distinguish them from other stock. Then wine was dated and distinguished by where the grape came from on labels which indicated its quality and worth. There are more examples of its past use but nowadays we use branding to choose a product or service, as a means of navigating a supermarket or shopping online.
We don't weigh up every product on every shelf or site. We use the brands as signposts – can I trust this product?
Benefits of branding
So good branding is like shorthand or code for what you are all about. When people are busy and don't have time or the opportunity to meet you, they get an opportunity to understand what you sell, your approach and your core values.
Done properly your prospects stop weighing you up against the competition in terms of price and become more loyal.
Branding helps shoppers too. Do I need to read every single feature or benefit or will I go with the brand I know? We know the brands we seek out, the ones we won't compromise on and the ones we are less connected to, willing to sacrifice when preference 2 is on promotion. As shoppers we make our way through the buying experience using brands to make the experience quicker and more satisfactory.
A strong brand can give them gives a sense of identity, belonging to a community of people like them. As a society we are very much concerned with what people think of us, we like to brand ourselves, say something about ourselves in the purchase decisions we make. When I buy/wear/drive this brand it says something to others about me. I drink this type of coffee, go on that type of holiday etc.
We're aware of the Irish brands that have stood the test of time. To name a few – Guinness, Tayto, Kilmeaden, Yoplait, Ballygowan, latterly Cully & Sully, Lily O'Brien, Kelly's Hotel etc. But Branding is activated in places you might not expect. Ireland is a brand. Our national sport is a brand. The local neighbourhood café that tries a different positioning is also a brand, with its carefully crafted entertainment evenings, food critic endorsements, 'take me home' menu etc. I find there are sometimes fresher branding examples of branding in the smaller, newer brands.
Notice them more. See what they are up to and how they connect with their audience.
10 Step approach to Branding
Doing the thinking and planning on your brand is great, but making your brand ambitions a reality for your customer is something entirely different. I have tried to summarise a simple approach to Branding for SMEs.
1) Define your brand. What it is and isn't verses what's out there already. Don't have it in a 20 page document that will never get referenced. Distil it down to a one pager.
Brand Mission, Brand Vision, Brand Position, Brand Identity and Brand Personality … all terms you may have heard … but what exactly do they mean? If you can define your brand under these headings, it will clarify what you say yes and know to in terms of key marketing decisions.
Mission – Who are we, what do we do?
Vision – What do we want to achieve?  When will we do it by?
Position – What space does your brand or business occupy in the mind of the consumer, verses the key competition. More on this below.
Personality – If your brand was a person, what would it remind you of?
Identity – Visually, how does the business look and feel? How does it sound? What does it remind customers of?
2)   What does your brand stand for? What is your market positioning?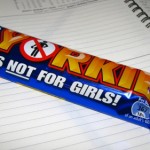 Brand Positioning is an art, not just tag-line or recent ad campaign.  It is the many interactions you have with your audience and is communicated with intent and clarity.
Getting your positioning right depends on your ability to step back from the day-to- day business and assess your market properly. Your ability to step away from the endless calls, emails, interruptions and distractions is critically important in developing your brand's position.
Ask yourself, how can I be less bland?
Brand Positioning can be expressed in;
Your point of differentiation in the market. If the market has gone all commercial, can you offer something more genuine? If it's all techy, can you be more human? If it's all about price, is there an appetite for better service? If the local eateries consist of pub-grub or high-end restaurants, is there a gap for new brand eg A wholesome, friendly, late night, neighbourhood café?
You don't always need a budget to shout about your positioning. You can do it with service levels, pricing, your company culture, your personality as service deliverer … or simply the 'chemistry' you have with customers.
You can also do it through marketing messages, web messages, promotional leaflets, emails, imagery, design, logos, look and feel of website.
When determining positioning, think about the most important benefit you offer your customers, think of your most important competitor you compete against. Is your brand position or your strongest benefit enough to differentiate you from them? Or are you a safe 'me too'?
Red Bull made a stand in its positioning 'it gives you wings' . It is an invitation to be active, performance-oriented, alert and to take challenges. True to its brand positioning, instead of telling its story, Red Bull actively conveys its story through the creation of energetic, mind clearing adventures, all carefully designed to "give you wings." Here's an interesting write up to explain where Red Bull's positioning came about and how it gets its targets to experience it.  https://medium.com/book-excerpts/e4c7832ee71c
When thinking about positioning, think what are you REALLY good at vs. closest competitors? Be single minded.
You cannot be great at everything.
It's the single biggest mistake I see SMEs making, trying to appeal to 'everyone' with a range of offerings. Focus on excelling at one thing and then expand from there.  If you try to communicate to your audience that you do everything, you risk not being clear, expert, trustworthy and worth hiring. You risk looking like a jack-of-all-trades and diluting your credibility.
What does the market seek that you do really well? It's OK to offer a range of services, but be clear about the area you will stake your reputation on. Try to encapsulate your key area in a tagline. A short crisp line that sums your key benefit or point of difference.  Consider a video explaining it if it's more complex. Or some key points highlighted on your literature.
Try to be focused in your KEY positioning. For example, if you do career coaching as well as pension advice,  it comes across as disjointed and doesn't paint the expert you are looking to be.
Set out to be remembered for a key area of expertise. Try to be true to where your position of market advantage lies and where you can add most value.
Take the newly opened French Bakery off Dublin's busy Henry St. They don't try to be good at everything; they've picked a niche that they can own. They have a great selection of quality, fresh food with French influences, lots of French staff. They do a courteous, brisk table service as opposed to letting everyone bustle with trays. They have maxed the seating, it's tight and bright and you need to pay at the till. It's located on marketstall Moore St but because the food is authentic, reasonably priced with fresh ingredients, it's a destination place on the northside of the city. It stands out, hands and shoulders above the bland cafes in the area. It gets recommended, commented on and sought out. They also have music at weekends, open late in the evening, and show they want to build up a loyal client base by asking you to fill in your contact details to win a €50 voucher. The basket is bulging with names addresses and cards from willing brand loyalists. They don't do high-end super service, perfect. They do authentic, no frills, tasty French food.
3)   What's Your Story? Everybody has one…
Your story is the foundation of your Brand.
It's a blend how you came to be, what you're passionate about, your company culture, how you make people's lives better and why are worth noticing.
Good brands often have human traits that your targets might identify with? They have emotional context. You want your customer targets to think, 'that business is for me', 'he/she is like me' or 'that's how I think'.  What story do you want to put your prospects?
Your brand should have a personality and tone to lend your business meaning. Too many businesses communicate with safe, industry jargon, often sounding like a close competitor.
As owner/founder you are often what's different about your business – so bring you – the person – out.  Have you a story to tell that would put human traits in your business? Here's some thought starters for business storytelling in creating a brand…
Your Personal/ Origin Story: Your history, how you got started, the choices you made, were other characters involved?
The Passion Story: What you love and why you love what you do.
The Personality Story: How people might experience your brand, the customer experience or your approach to the work.
The Customer Story: What do you customers say about you?
Employee Story: How employees explain the systems, the 'feel' or culture of the business
You can tell these brand stories on your packaging, website, in your literature, in your store (through you or your staff), in homepage videos, through the emails you send out, events you sponsor, attend, speak at etc etc.
4)   Brand Identity: What Does Your Brand Look Like? How would you like it to look?
 Sometimes people confuse the brand visual identity or brand logo with the more 'big picture' thinking that goes with Branding. Think of the visual identity being the window dressing that you attach to your brand.
Using logos, product design, typography (ie lettering), colours and design lends a meaning to your business. They should be linked to the positioning. It should be intertwined.
Visuals offer important cues and give credibility, tone and meaning to your brand story. Your brand identity contains these signals for your market. A logo is merely a mark that visualises your brand.
Through design you can lend your business visual meaning. But the visuals need to reflect your brand's foundation or core values. So, for example, a healthcare professional rarely has an edgy, graffiti-like brand identity, it usually has more sterile imagery, depicting a professional, clean, expert service. Cheap or ill-thought imagery on website, cheap branded merchandise or poor logos also say something about you. Better not to do it at all than do it badly. Also stealing an identity from the internet can be a legal matter so be careful about what you go cheap on. It may come back to bite you.
When looking for a new logo consider the following.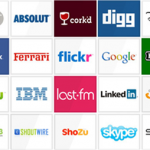 Use a logo or brand identity expert. You get what you pay for.  Prices I've found in Ireland start at about €400 and go up from there. A new logo can take up to 10 hours work so brief your supplier properly with a written document; giving them info about what your business does, who you are targeting, how it's different from the competition, relevant keywords that best reflect what you do, give them guidance the tone to take (see above – who are you?) It can be helpful to let them know what logos or colours you love or hate. It can be a great shortcut in getting it wrong or right. In saying that, they are the experts, don't overly dictate the job. A good designer should work up at least 2 routes based on this brief (some do 3) and then you decide on one route to be worked up to completion. This minimizes surprises at the end.  If you have a great offering or proposition, you can let yourself down with poor presentation.
5)   Is your brand too practical? Have you cracked the emotional connection?
Your brand's story has to resonate with people at a level that goes way beyond the functional features and benefits of your products or services — to create an emotional connection with your audience. You have to create something that they want to be a part of.
Everyone has things that make them tick. Desires, aspirations, fears, needs, interests, passions.  How will your brand appeal to these? This is where the emotion comes in. Brands need to activate this part of the brain. Yours must appeal to both the emotional and practical sides of a consumers brain and their needs. Even if you are a technical product or professional service, get an angle.
To find it you need to have curiosity about your market. For example your local hair salon isn't all about haircut and style. It's about self-esteem. Nike isn't all about athletic performance; it's about prowess and image.
Some websites are just functional listings of houses and places to stay, others go much further. What would my prospects really value that would really differentiate us? They might not know the answer. You might need to seek this differentiator out unprompted by feedback as they might not know it's missing. Are there examples of thought leadership on the problem in other industries? Business like Tripadvisor, Glassdoor and Air BnB really understand what was 'emotionally' missing in their marketplace.
 6)   Who you hang out with says a lot about you.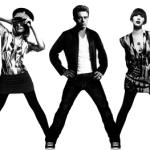 Friends, associations, sponsorships and partnerships help define who you are to others.  They say so much about you as a brand. Choose these associations carefully. Where you advertise, the events you sponsor, how do you network, right down to the staff you hire. Are they a good fit or are they easy or low cost etc?
Some brands aim for sponsorships and endorsements. With the age of social media and possibility of a direct line to celebs, it has now become possible for gluten free crispbreads to get an unprompted shout out from John Cleese as happened recently for Foods of Athenry. Cocoa Brown's owner also made her own luck when her celebrity sampling got a tweet endorsement from Kylie Jenner of Kardashian's fame, whose fan base is huge, and a perfect 'fit' to her tan brand. Cocoa Brown's marketing budget may not have been huge but her determined sampling efforts to the celebs paid off. It's PR and branding in one.
7)   Build Brand Advocates over Time.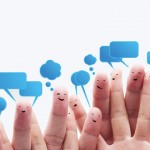 Your customers will be your most willing advocates. People who have bought your products and their conversations, recommendations and perceptions are the most powerful branding tools.
Stories and recommendations sourced through friends carry way more sway than ads from businesses.
Word of Mouth remains the most powerful form of advocacy and advertising. You know you are doing things right when your customers are doing your marketing for you. Whether it's in person, one to one, on social media, in online comments or shares. Their endorsements make people notice you.
Social Media endorsements and networks can be a great place to make your brand advocates work for you. It enables like-minded people to connect and engage with each other. Be it specific niche interest groups or large slices of the population, the important impact of social media networks is only going to grow. Seek out authentic communities and lay the foundations for your real fans and advocates to find you.
A word of caution. Social Media activities can be an exercise of pure vanity. You need to be very clear about what you want from the social media before you start. Best if the aims are tied to your brand goals, brand story or positioning.
8)   Choose Brand Channels/Media or route to market carefully
How to get the attention your brand craves? By being in the right place at the right time with the right tone. Sometimes it is paid-for advertising, sometimes its attention earned from PR exercises, online marketing, talks you do, promotions, or events you attend. If in doubt map a brand framework to make these decisions. It should lie on a one pager, here's a video explaining how to create one here.
The danger for SMES here is that they're not clear on their audience, their offering or their competitive landscape and risk taking up the wrong marketing opportunities. Because these activities are easier to understand/activate, or are low cost.
Once you are clear on the brand you are trying to build, the channels and routes to prospects will become clear. Clear, strong branding will make your business decisions easier.  Whether its digital, print, events, PR, networking, etc. Brand position drives media choice.
9)   Brand Stewardship
It's everyone's job.  Great branding is conceived at the top but activates in the trenches!  Make sure your brand's many touchpoints are measurable. From customer service, to receptionists, from accounts to temporary interns. Are these interactions re-inforcing what your brand is all about?
Make sure staff are informed and trained. Great brands ensure everyone owns how the brand gets communicated. As business owner you need to make this a reality buy leading by example.
10) Consistency – Stay true to a successful market positioning.
As marketers and business owners keen to stay current, we can be the first to think our positioning has grown tired.  Test this first. Don't throw the good stuff out with the bad. There's a lot to be said for heritage, trust and consistency. If you are not consistent with your communications you can confuse your customers and prospects. If you change what you communicate in light of what your competitors do, what's in fashion or what others suggest to you ALONE, then you risk diluting your brand and don't end up standing for anything meaningful or memorable to your customers. Take the time to think about your business, your customers, assess what's working and what's out of date.
If you've gotten lost along the way … notice it, query it, call it.
Stop and ask for help.